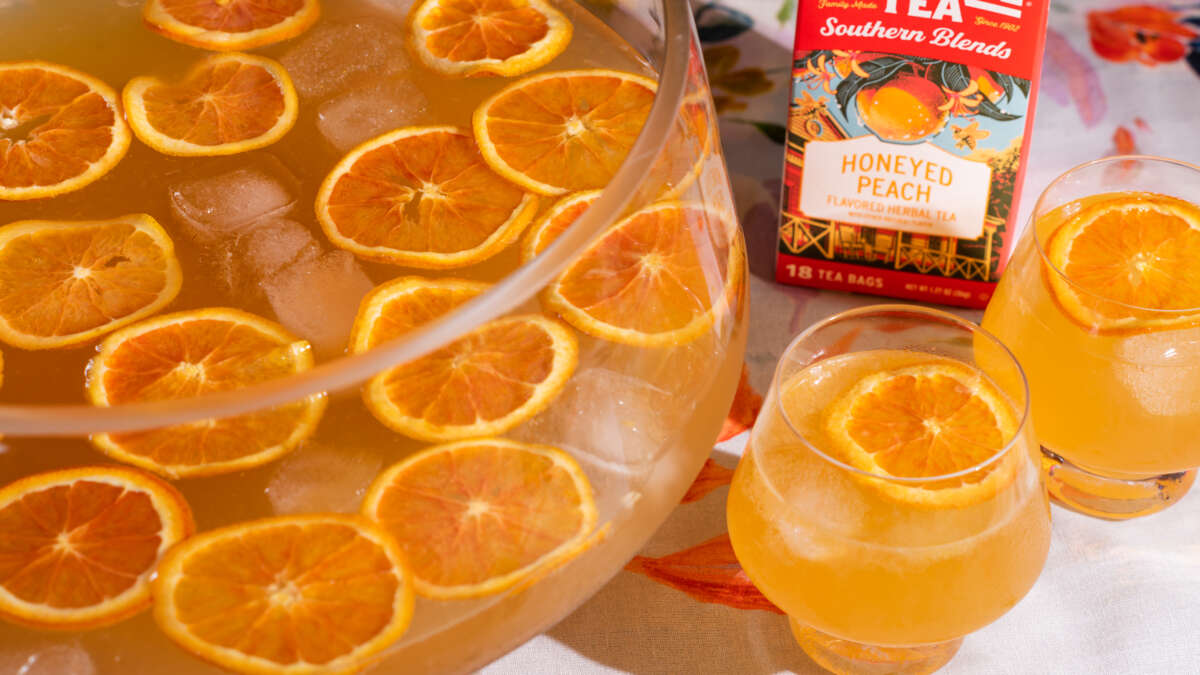 Imperial Honeyed Peach Punch
What's a tea party without some tasty tea punch? Our version of this old Southern tradition dating back to the early 1800s is made with Luzianne® Southern Blends Honeyed Peach tea. It's a sparkling and peachy party punch that's perfect for every festive occasion.
Ingredients
1 (750 ml) bottle bourbon
16 ounces Luzianne® Southern Blends Honeyed Peach Tea, brewed and chilled
10 ounces lemon juice
6 ounces Spiced Peach Syrup (or peach liqueur such as Giffard Peche de Vigne)
5 ounces curaçao (or other orange liqueur)
2 (750 ml) bottles sparkling wine
Ice for the punch bowl
Ice cubes for individual drinks
Dehydrated orange wheels, for garnish, optional
Peaches, sliced or diced, for garnish, optional
Directions
1. Combine bourbon, tea, lemon juice, peach syrup, and curaçao in a container; cover and chill in the refrigerator.
2. When ready to use, pour mixture in a punch bowl, add block or cube ice, and pour in sparkling wine. Garnish as desired.
3. Serve in a punch glass with one cube of ice and garnish of choice.